Librarians Teach offers a library curriculum product subscription for teacher-librarians and school library media specialists.

Ads shown in this video are served by YouTube.com based on your browsing history.
Librarians Teach LLC has no control over ad content.
Curriculum Subscription Options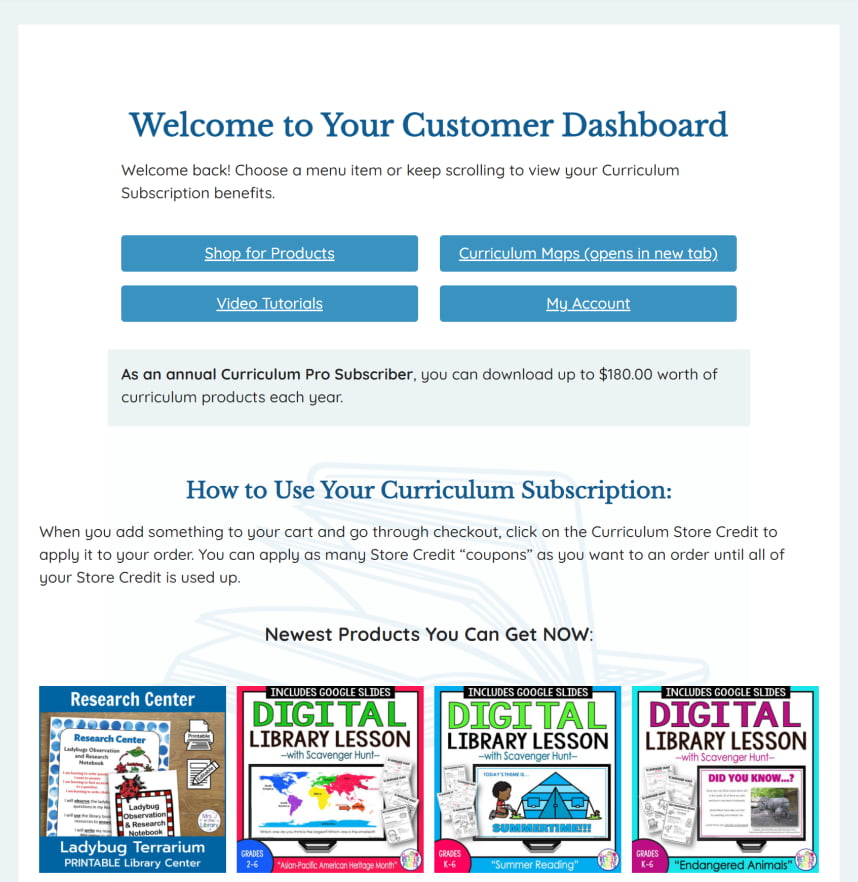 All Curriculum
Subscriptions include:
1 year access

$180 of curriculum products each year!

Monthly or Annual payment plans

Curriculum Club Monthly Subscription includes $15 store credit per month to purchase products.
Curriculum Pro Annual Subscription includes $180 store credit to purchase products anytime throughout the year. It is only available for a limited time each year.

Purchase orders accepted for Curriculum Pro Annual Subscriptions.
Check out the Curriculum Maps or browse the Curriculum Shop to preview.
I am finding lots of fabulous things to use for next year. And even some to use for summer school! Thanks for putting all this together – as a new media specialist I have definitely benefited from this.
Love your material!!! You made my life easier with quality resources!!
I am staying with you both forever!! This is such a great resource and community. Thank you for everything!
Get Your Curriculum Subscription Now!